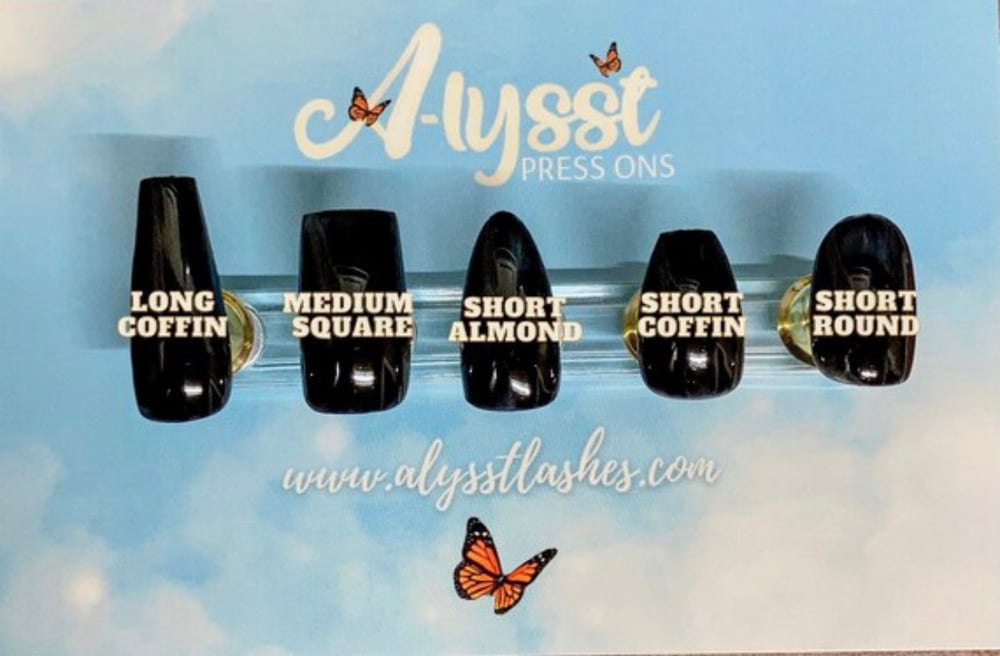 Available Lengths: Short, Medium, Long
Available Shapes: Coffin, Round, Almond, Square
Don't know your nail sizes? No worries! With the nail sizing kit all 10 sizes will be sent to you for your desired length/shape. Be sure to write your measurements down thumb-pinky.
XS: 3,6,5,7,9
S: 2,5,4,6,9
M: 1,5,4,6,8
L: 0,4,3,5,7
Taxes & shipping calculated at checkout.
**All sales are final. NO refunds, returns or exchanges**
**Please check to confirm your shipping information is correct before finalizing your purchase**